"Eight days a week" reflects our level of commitment to your success.
We're deeply grateful to have so many clients returning year after year.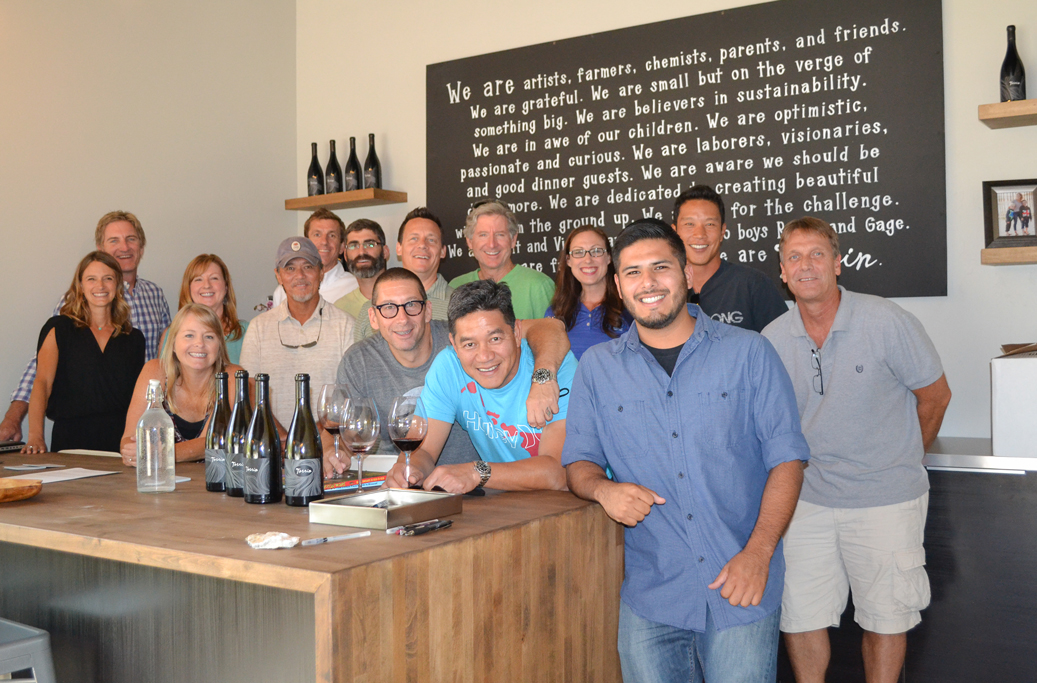 The best organizations are learning organizations. The best leaders are life-long learners. We're serious about top-notch training design and personal growth opportunities for all clients. We're proud to partner with companies that invest in their people, including:
80-20 Inc.
A. Hattersley & Sons, Inc.
Acuity Mergers & Investments
Adams Co. Memorial Hospital
All-Weather Insulated Panels
Allen County Government
Allen County Juvenile Center
Allied Physicians
American Payroll Association
American Red Cross
American Senior Communities
Americold
Angel Corps
Angola Chamber of Commerce
Anthony Wayne Services
Apartment Assoc. of NE IN
Apollo Design Technology
Aptera Software
Artlink Gallery
Ashley Industrial Molding
ASPCA
Baden CPA
Bellingham Cold Storage
Best Buy Corporation
BF Goodrich
Biotronic
Bluffton Reg. Med. Ctr.
Branstrator Corporation
Brightpoint
Brunswick Marine
BTS Group
Business People Magazine
Burris Logistics
C.H. Robinson Worldwide
Canterbury School
Catholic Charities
Centennial Wireless
Choice Designs
Cinema Center
City of Ft. Wayne, IN
Creative Liquid Coatings
Culver Tool
DeKalb Chamber Partnership
DeKalb Health
Delta Faucet Company
Dematic Worldwide
Do it Best Corp.
Dorian Maples & Associates
Dupont Hospital
Dulin, Ward & DeWald CPA
Early Childhood Alliance
Easter Seals/ARC
Erin's House for Grieving Children
Executive Women International
Executrain
Friends of the Rivers
Ft. Wayne Institute of Credit
Ft. Wayne Metals
Ft. Wayne Museum of Art
General Dynamics
Global Cold Chain Alliance
Greater Fort Wayne, Inc.
Grabill Cabinet Company
Guardian Industries
Henningsen Cold Storage
Home Nursing Services
HTH Companies
Hylant Group
Impact Strategies
Indiana Auditors Association
Indiana Construction Assoc.
Indiana Electric Cooperatives
Indiana Farm Bureau
IN Healthcare Financial Mgmt. Assoc.
Indiana Tech
IN Vision Development Ctr.
Indianapolis Institute of Credit
Inland Press Association
Intl. Assoc. of Cold Storage Construction
Intl. Assoc. of Administrative Professionals
Intl. Institute of Business Analysts
Ivy Tech
Junior League
K's Merchandise
Kate's Kart
Lincoln Financial Group
Lutheran Hospital
Mad Anthony Brewing Co.
Manpower, Inc.
Matilda Jane Clothing
Medical Protective Company
Medtronic
Merchandise Warehouse
Meridian Automotive
Michelin
National Assoc. of Chemical Distributors
NE IN Project Mgmt. Institute
Neighborhood Health Clinics
Nor-Am Cold Storage
Old National Bank
OmniSource
One Lucky Guitar
Orepac
Ortho NE
Parker Hannifin Corporation
Peg Perego
Physicians Health Plan
Prairie Quest Consulting
Primus Builders
Purdue University
Quality Refrigerated Services
QuikCut, Inc.
Rethceif Packaging
Robert Henry Corp.
Rochester Community Schools
Ruffolo Benson LLC
RushShelby Energy
Scientific & Regulatory Consultants
Sexual Assault Treatment Ctr.
SOS Services
Source One Solutions
Steel Dynamics
SubZero Constructors, Inc.
Summit Brands
Summit Club
Tanner Industries
Tippmann Sports
Tower Bank
Travel Leaders
Trelleborg Sealing Solutions
Trine University
Turnstone Center
United Way
Univar
US Air Force 122nd Fighter Wing
US Cold Storage
Ventra Automotive
Visit Fort Wayne
Visiting Nurse
Warsaw Community Schools
Wellspring Social Services
Women's Bureau
World Food Logistics Organization
WPTA TV
Young Leaders of NE IN
Young Professionals Network
Z Hotel
Zimmer, Inc.