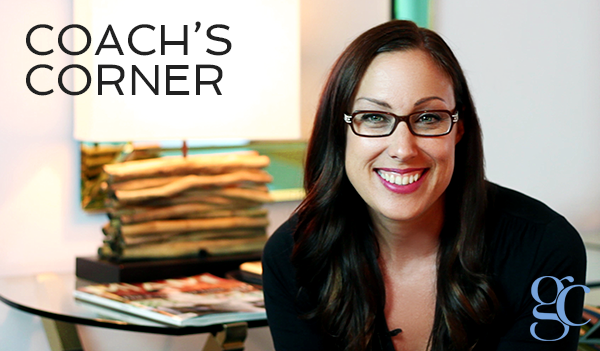 Today we ask GC Project Manager, Tim Jones, to take a turn at Coach's Corner.
Tim,
As you know, we teach harassment and bias prevention seminars often. Please share your opinion as a person of color on our team. What pitfalls could we encounter?
Thanks!
Michelle
The need for these conversations is elevated with the recent attention to racial justice. It's great that we field requests for this topic.
When teaching about bias, perhaps the biggest pitfall we'll encounter is reluctance to accept that racial disparities and systemic racism exist. Some doubt differences in how people of color are treated, and take issue with the possibility that they're part of the problem.
In her 2018 book, Robin DiAngelo states, "White fragility is a state in which even a minimum amount of racial stress becomes intolerable, triggering a range of defensive moves. These include displays of emotions such as anger, fear, and guilt, and behaviors such as argumentation, silence, and leaving the stress-inducing situation."
White people may struggle to understand they grew up in a world designed for their comfort. American history centers white people. Elected officials, media representation, coworkers, and the makeup of neighborhoods are overwhelmingly white in many areas of the country. Most don't realize that's by design. Whites often think their worldview and experiences are normal, the standard. Many believe the only thing holding people of color back is their own efforts, because after all, "if you work hard, you can accomplish anything you want in America." People of color can have a completely different experience of what it takes to get ahead, and a less welcoming view of the world.
Some people don't want to accept racial inequality because it means coming to grips with the fact that they've done or said racist things, and they don't want the dreaded R-word associated with them. This may be toughest on those who value equality and don't believe they've been part of the problem. Accepting the truth means dealing with the uncomfortable reality that one has hurt people. It doesn't come close to the discomfort people of color experience every day in a society that treats them as second-class citizens and has done so for 400 years. To advance, one must sit with this discomfort and accept it. To move from being part of the problem to part of the solution, one will likely experience uneasiness, true for anyone with privilege. In a patriarchal society, men must come to grips with misogynistic things they've said and done to become allies to women. Straight people must accept the discomfort of past homophobic/trans-phobic thoughts and remarks to support the LGBTQ+ community. The same goes for able-bodied people who want to advocate for the disabled, and so on.
From Ijeoma Oluo, author of So You Want to Talk about Race: "Build a tolerance for discomfort. You must get used to being uncomfortable and get used to this not being about your feelings if you plan to help and not hinder people of color in their efforts for racial justice."
Not everyone will accept the message, so prepare for push-back. Getting even one more person to think about these issues differently is a victory. And those who already think they get it still need to hear the message, and may gain a new understanding. Let's do this!