---
GC is featured in many leading industry publications. Here are a few of our favorites.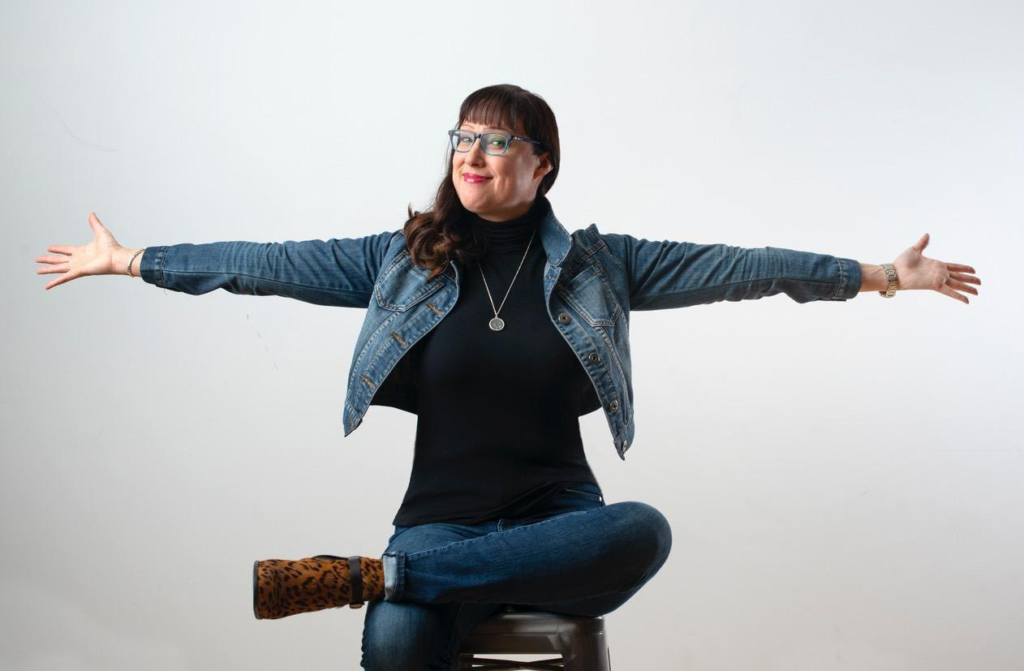 Local Spark, Fort Wayne Magazine (January 2022) [download]
YWCA Power of Persimmon, YWCA of NE Indiana
Hop River Hires Award-Winning Lead Brewer, Journal Gazette
Is Your Plate More Than Full? (Guest blog for Physicians Health Plan)
~ ~ ~
COMMUNICATE WITH COURAGE:
Taking Risks to Overcome the Four Hidden Challenges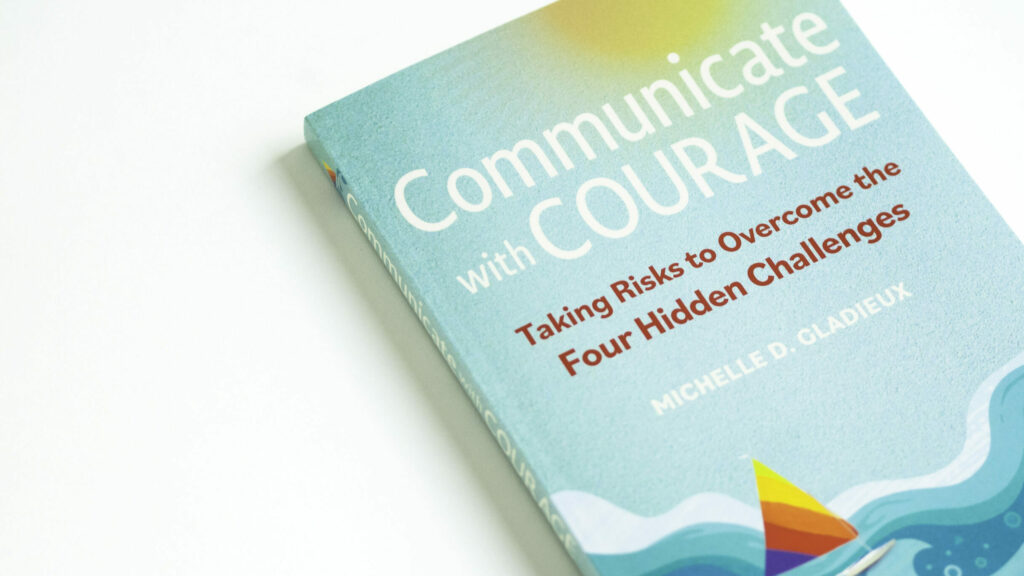 Interviews
Facing A Tough Conversation? Communicate With Courage (Forbes)
Author shares tips on improving communication skills (N IN Public Radio)
Overcome Four Common Challenges To Become A Better Communicator (Eric Jacobson)
5 Things You Need To Be A Successful Author or Writer (Authority Magazine)
What Are Your Hidden Communication Challenges? (Sarah E. Brown)
Author Michelle Gladieux on Her Motivation (Indie Reader)
Michelle speaks with author and entrepreneur Marc Kramer (Business Minds with Marc Kramer)
"What makes us all beautiful is what makes us weird." Listen in to learn how to address conflict before or after things get weird, why it's not weird to welcome feedback, and how to be careful who you trust.
Be Courageous When Communicating (Public Relations Society of America, Inc.)
Courageous Communication (On Brand Podcast with Nick Westergaard)
Create Impactful Change in Your Life (Moments with Marianne)
4 Hidden Challenges that Hold HR Leaders Back From Effective Communication (15Five with Nicole Klemp)
Podcasts
Using Courage to Effectively Communicate (HR Superstars with Adam Weber)
Helpful advice for HR and other professionals interested in building credibility and taking charge of their career growth. (30 minutes)
How to Conquer the Sneaky Hidden Challenges of Courageous Communication (Business Confidential Radio with Hanna Hasl-Kelchner)
Straight-talk interview filled with tips about growing ourselves, growing our power, and choosing a mindset to change our lives. (22 minutes)
Communicate with Courage (Becoming Preferred with Michael Vickers)
A wide-ranging discussion of what it means to rise to our potential in interactions, how bias works on our brains, and how to wrap our heads around diversity on our teams. Tune in learn how not to quit when you're counted out, why self-talk matters, and how Michelle chose to teach communication for a living. (40 minutes)
Up Your Communication Game (Your Working Life with Caroline Dowd-Higgins on Spotify)
Listen in to learn how family structures and role models affect us as communicators early on and how releasing worry renews our approach to communication. (23 minutes)
You Can Become a Peerless Communicator If You Have the Courage to Conquer Four Hurdles (Monday Morning Radio with Dean Rotbart)
Pulitzer prize-nominated author and journalist Dean Rotbart speaks with Michelle about how her book is as much a guide for living as it is a guide for communicating. (51 minutes)
How to Communicate with Courage (HR Oxygen with Mack Munro)
If you live to be 100, you are still forming your legacy at age 99. Join us for tips about how to show up as your authentic self. (39 minutes)
Communicate with Courage (Everything Speaks with Lee Caraher)
Michelle speaks to the owner of Double Forte, a national P.R. and digital media agency about how important it is that we understand and use power for good as communicators. (46 minutes)
The Power of Resilience (Just Start: From Ideas to Action with Jacqueline M. Baker)
Mastering Courageous Communication (Made for Impact)
Speaking and Communicating Podcast (Roberta Ndlela)
Communicate with Courage with Michelle Gladieux (Communicate to Lead with Kele Belton)
Michelle Gladieux and Dr. Liz (Hypnotize Me with Dr. Liz Bonet)
IGNITE and Communicate with Courage with Michelle Gladieux (Ignite your Spark with Kim Selby)
Pocket-Sized Pep Talks with Rob Jolles and Michelle Gladieux
Guest Posts
How Important Is Coaching in Professional Development? (Leadership Now)
Communicate with Courage (Happiness Series)
Excerpts
In Pursuit of Hidden Challenges: Pro Moves for Courageous Communication (Porchlight Books)
Reviews
Readers Favorite, Reviewed by Edith Wairimu
Local Consultant's New Book Encourages Extra Steps to Improve
Communication, Relationships (Journal Gazette) | (PDF)
Mentions